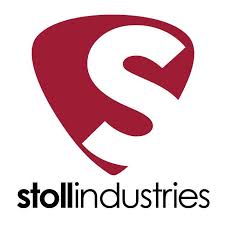 Most doors you see here, are on display in our showroom. We highly recommend you see the quality in person.
Original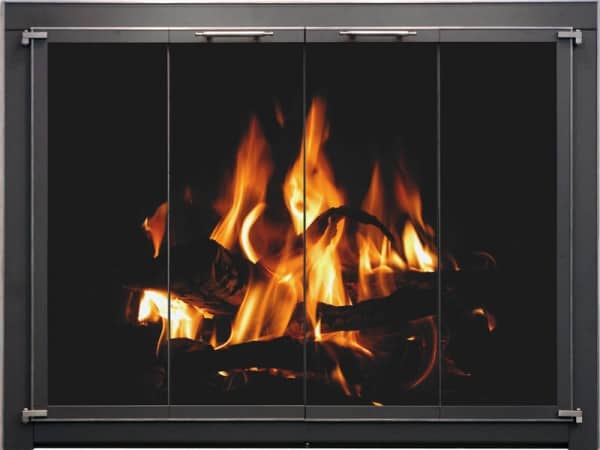 Available Standard & Custom
Cut Sheet – HERE
Bar Iron
Our Most Popular Door
Our most customizable door, featuring an extremely rigid frame. Can be made in Rectangle, shown here in Arch.
Cut Sheet – HERE
Inset
The doors are cut into the frame instead of overlapping it. Gives the door a much sleeker look.
Cut Sheet – HERE
Corner Door
Have a 2 sided or 3 sided fireplace? This door can be made to fit your fireplace.
Arch Conversion
Want an arched fireplace but have a rectangle opening? This is the solution. Available in many styles and finishes.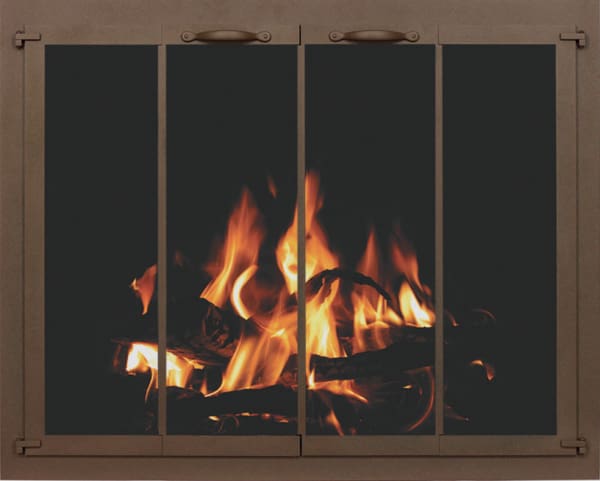 Air Seal
This feature can be added to most of Stoll's door. They add a gasket between the frames and glass seams to keep unwanted drafts out.
Huntington
Huntington
Sleek Aluminum frame with a minimal 1/2″ overlap.
Cut Sheet – HERE
Rustic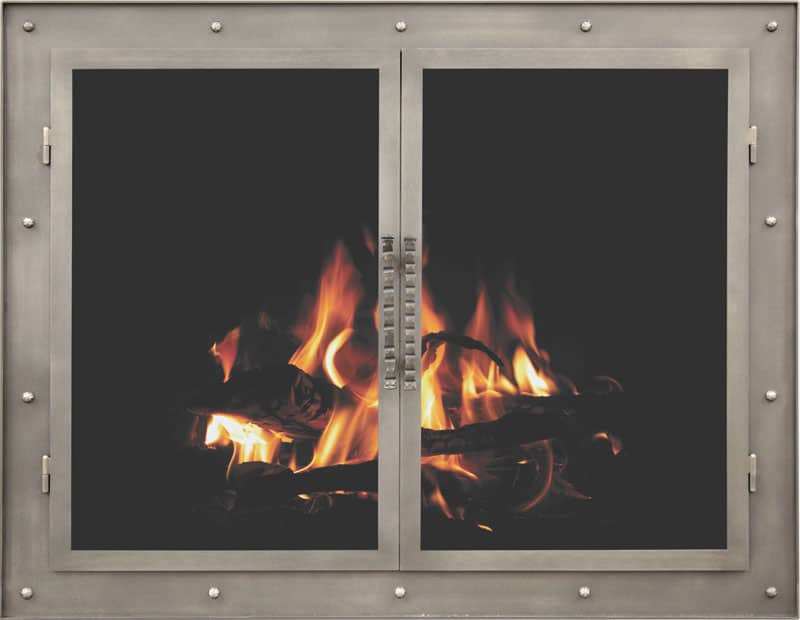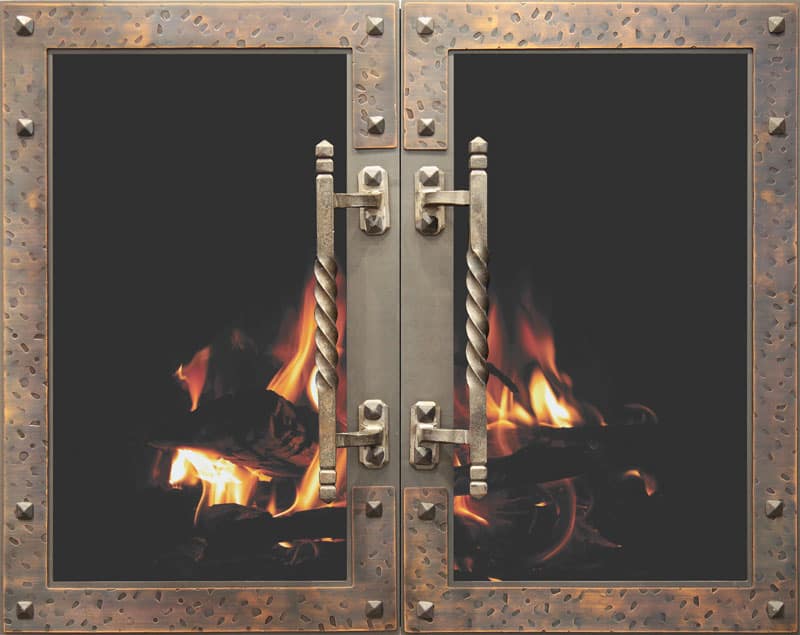 Vintage
Spec Sheet – HERE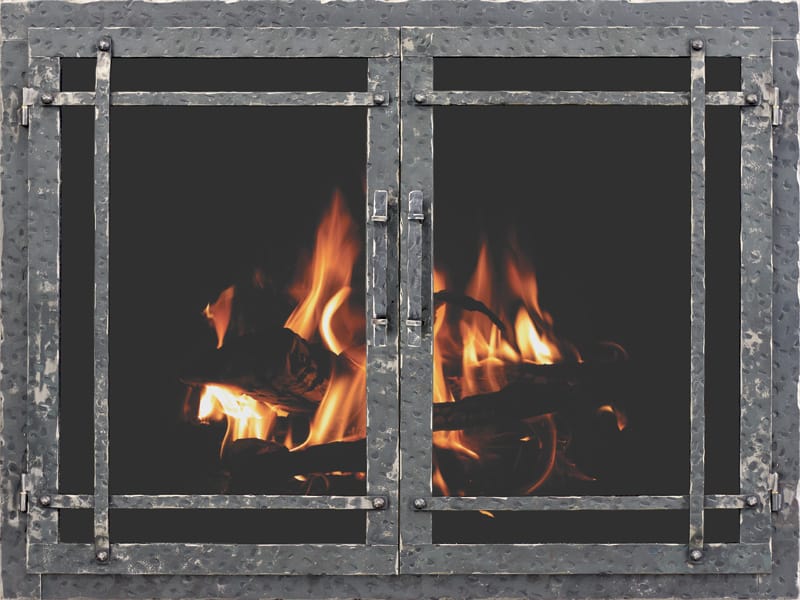 Aged Iron
Cut Sheet – HERE
Blacksmith
Cut Sheet – HERE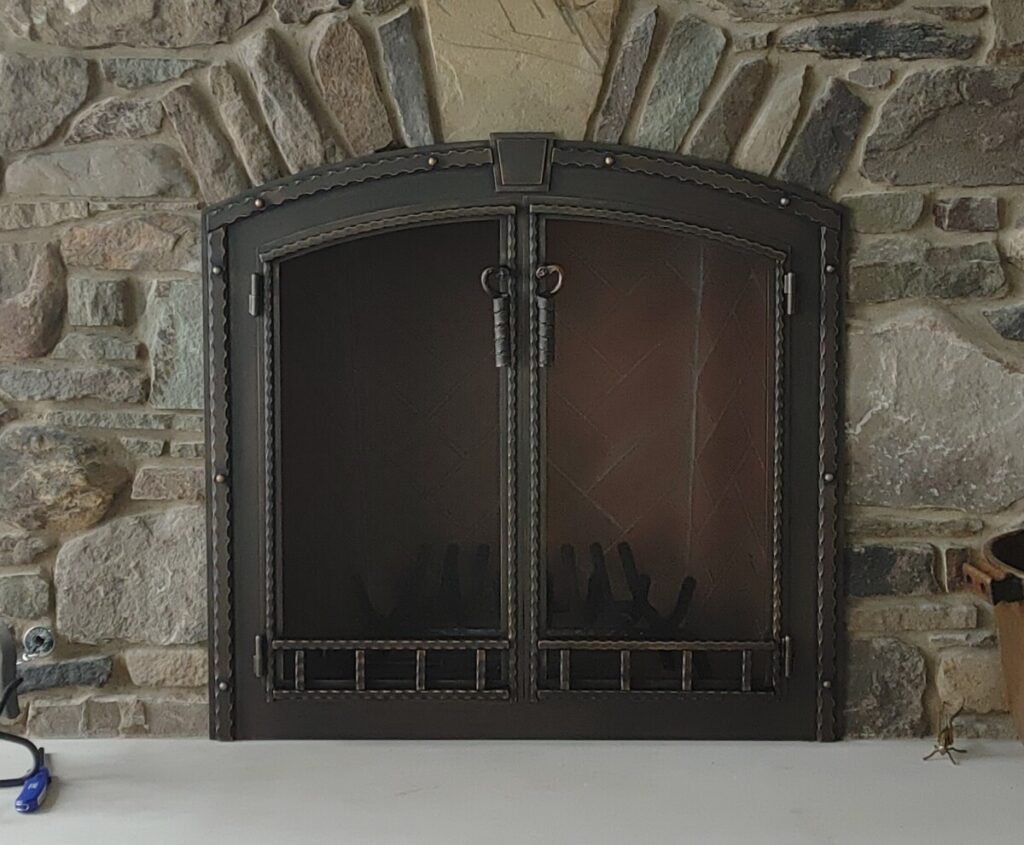 Modern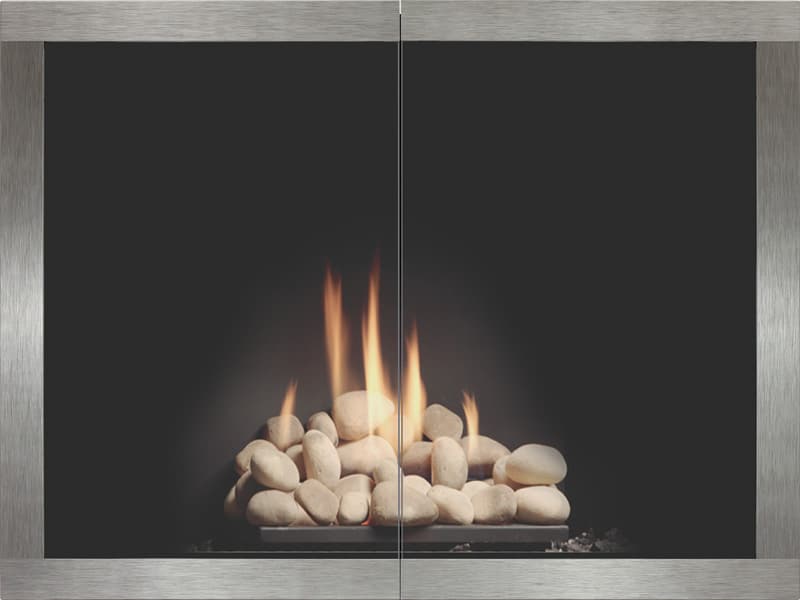 Manhattan – Hidden Frame
Cut Sheet – HERE