Coming Soon – Place your orders now!
HOW DOES IT WORK?
The Breeo Smokeless Fire Pits work through a double-wall, secondary combustion design. When the fire is burning, the walls heat up and the hot air rises through the gap between the two walls. The air then exits the wall cavity through the line of holes around the rim. This pressurized, heated oxygen mixes with the smoke and causes it to reburn. This secondary combustion is what causes your fire to smokeless.

WHAT DOES SMOKELESS MEAN?
As defined by Webster's Dictionary, "smokeless" means having little or no smoke. While not being completely smoke-free, our fire pits do produce significantly less smoke and therefore fall within the category of smokeless products. (Webster's New World College Dictionary, 4th Edition. Copyright © 2010 by Houghton Mifflin Harcourt. All rights reserved.)
WHY GO SMOKELESS?
We've all been there – you're calmly enjoying a great evening relaxing and chatting around the fire when seemingly out of nowhere, the wind changes and all of a sudden your eyes are burning, your lungs are choking and you're scrambling to move your chair out of the brutal cloud of smoke heading your way. We knew we had to find a way to avoid that. Experience an entirely new level of relaxation around the campfire with one of our Smokeless Fire Pits – no more burning and watering eyes, no more hacking out smoke from your lungs, no more shifting and moving your chair to dodge the smoke!
---
Zentro
Designed for the patio enthusiast, our line of Zentro products are designed to
accommodate any type of block, stone, or concrete backyard fire pit surround!
We offer three Zentro fire pit sizes that fit almost any size fire pit surround. Installation
time needed to turn your smoky block fire pit into an efficiently burning & beautiful
centerpiece is less than a minute. No assembly is required, simply drop your Zentro unit
into the top of your surround. Attach any of the optional add-on Breeo grilling
accessories to your Zentro and cook an epic meal, then remove, and settle in for a
long evening of relaxing around your smokeless fire!
Round
24″ Model – Fit's into 30″ – 33″ Pit
28″ Model – Fit's into 34″ – 37″ Pit
32″ Model – Fit's into 38″ – 41″ Pit
Square
24″ Model – Fit's into 30″ – 33″ Pit
28″ Model – Fit's into 34″ – 37″ Pit
32″ Model – Fit's into 38″ – 41″ Pit
All Models include matching Lid
---
Phoenix
Our newest product line, the Phoenix, is designed to be just as legendary as the
ancient mythical bird rising from the ashes in a blaze of glory. Designed for
the backyard grillmaster, it's the only fire pit with our patent-pending Sear Plate.
With the ability to sear steaks at 1,000 degrees, a patent-pending post lock system,
and optional accessories including a newly redesigned grill and kettle hook, the
Phoenix Fire Pit™ is the grilling experience of a lifetime, as well as an epic backyard fire pit.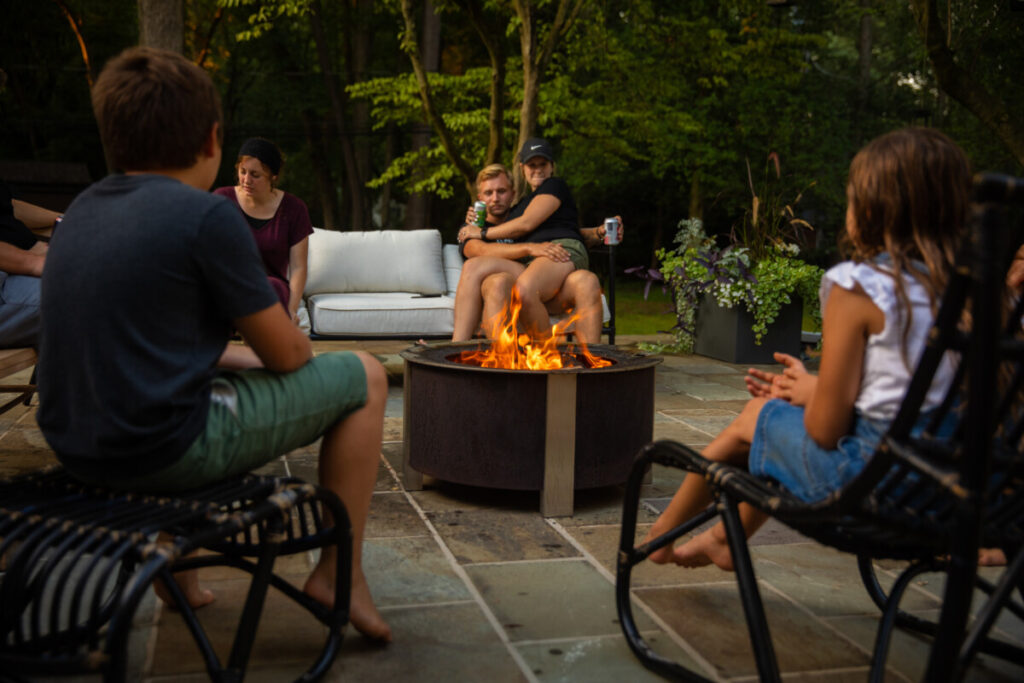 Phoenix 19″
Phoenix 24″
Outer Ring: COR-TEN Steel
Sear Plate: 304 Stainless Steel
Legs: 304 Stainless Steel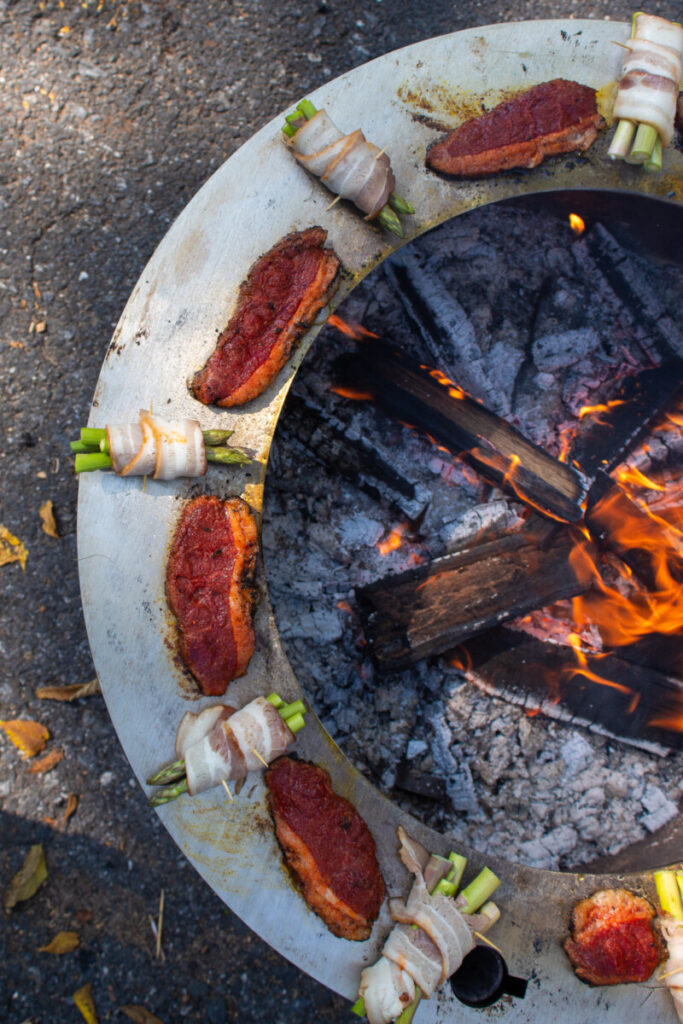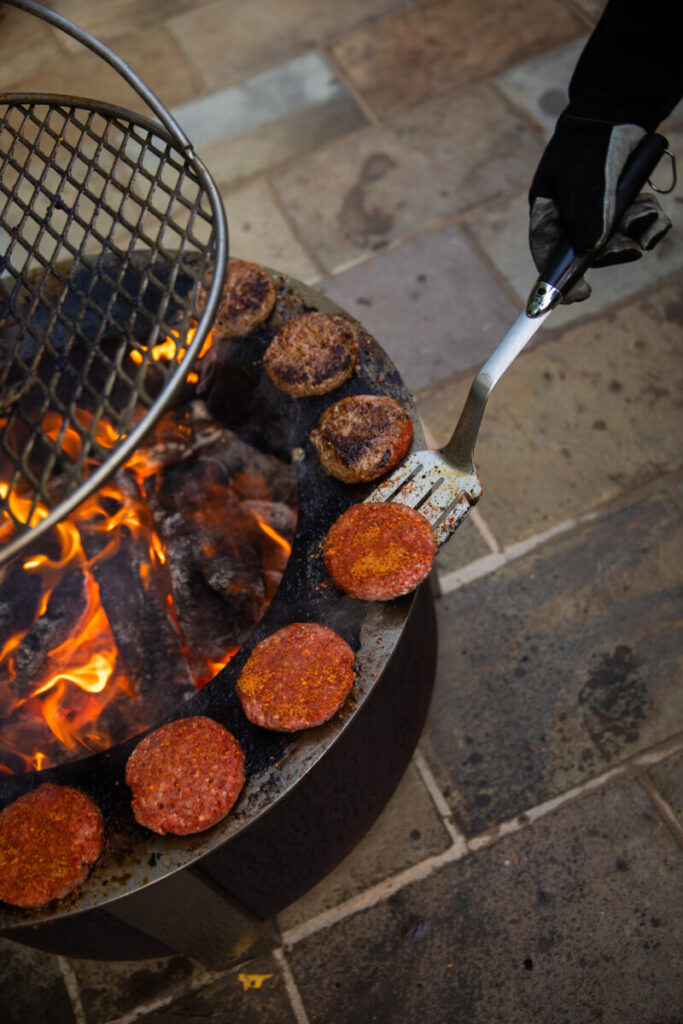 ---
Luxeve
Modern & elegant with clean lines and an air of sophistication, the Luxeve
fire pit brings class to the world of wood-burning fire pits. Designed in
stainless steel with a powder-coated exterior wall and colorful fire pit glass
around the rim, the Luxeve allows you to create your own unique look.
Designed for use on patios and outdoor spaces all across the country, the
Luxeve is a beautiful campfire experience.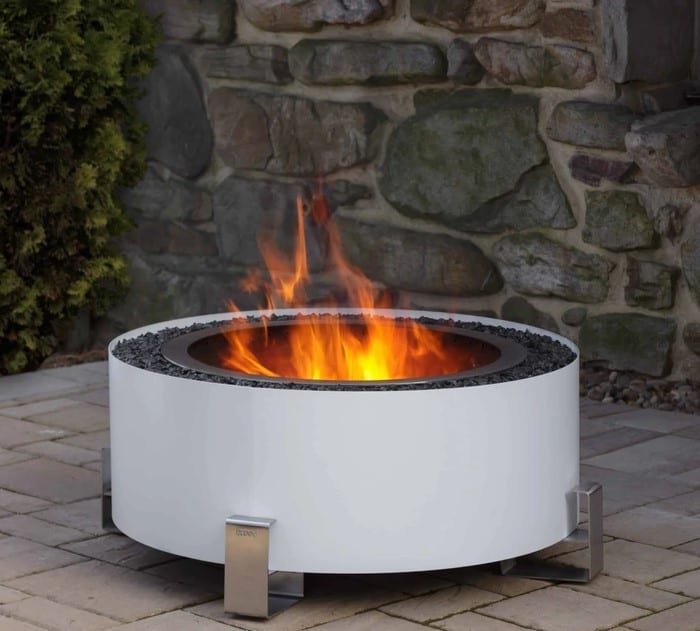 24″ Model
Outside Diameter 33″
Height 15″
Material: 304 Stainless Steel