Real Logs By Real People
Our expertly crafted, ultra-realistic gas logs and larger than life flames are designed to elevate any indoor or outdoor environment, creating an unforgettable ambiance reminiscent of gathering around the campfire. Make your hearth the centerpiece of your home with Grand Canyon Gas Logs.
Manufacturers website HERE
The logs you see below are on display in our showroom.
---
Quaking Aspen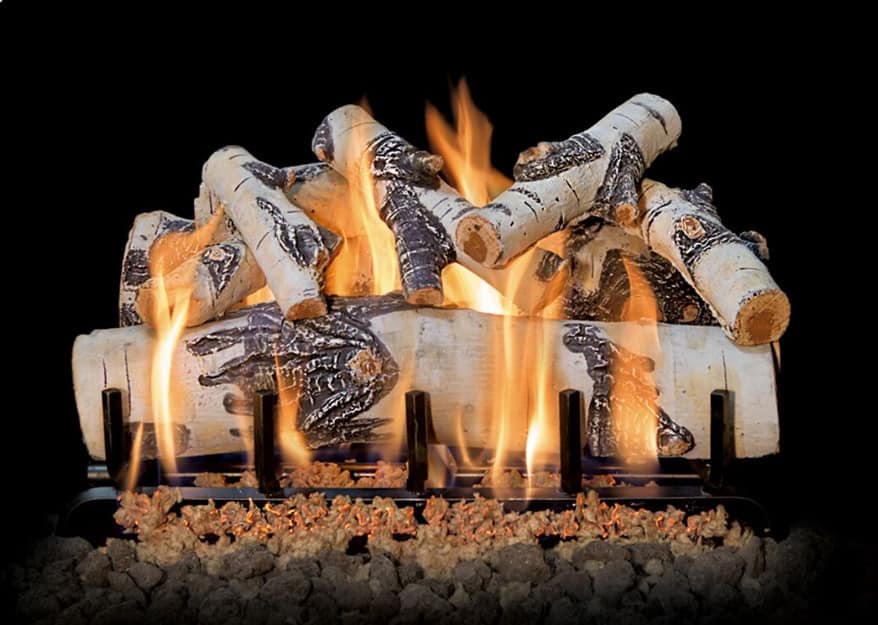 The Story Behind the Stack
Once upon a time, the perfect set of Quaking Aspen timber was discovered in the backwoods of the Northern Arizona Forest by our trusty Log Hunters. This was a truly exciting find, as this stunning variety of tree is named after and known for the mesmerizing fluttering effect its delicate leaves create as they blow in the wind, giving it the appearance that the tree is "quaking" or "trembling". Now you can enjoy the chic, alabaster charm of this stack from the comfort of your own hearth.
Sizes Available – 18″, 24″, 30″, 36″, 42″, 48″, 60″
Also Available in a See-Through configuration.
---
Arizona Weathered Oak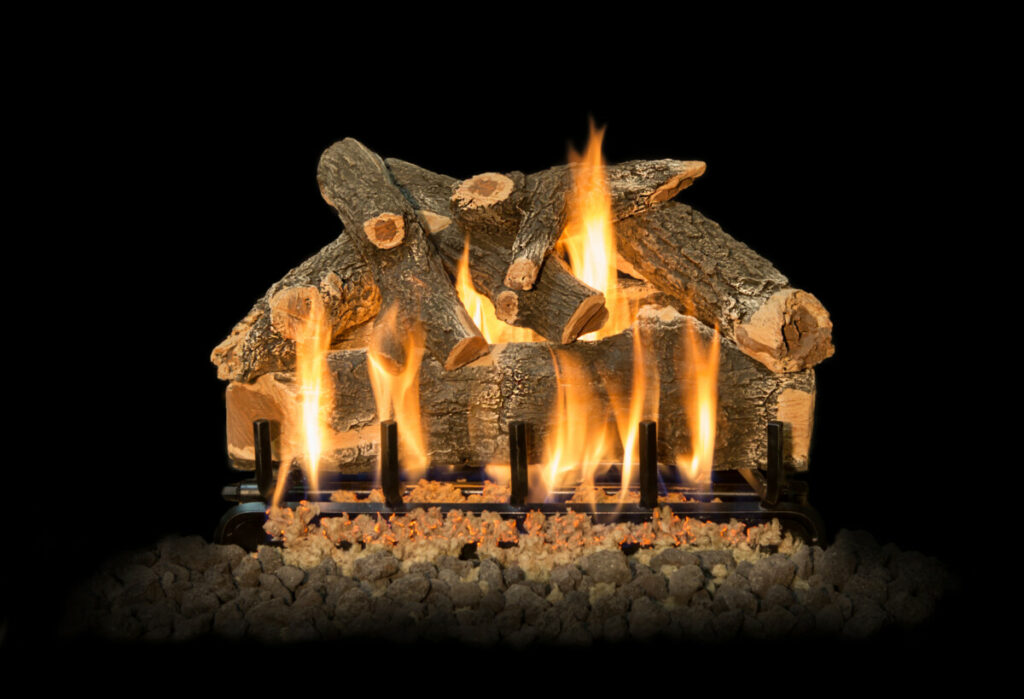 The Arizona Weathered Oak Charred collection brings a new style and organic beauty to the Native Series by adding an additional step to our already innovative process. After our Log Hunter selects the perfect set, our craftsmen notch the center of the logs and set them ablaze – making the fire burn through and creating a stunning scorched front. Once the logs are cooled, they are casted into a mold that delicately captures the charred ends before our artist brings the casted logs to life by painting them to look as if they were burned in your own fireplace.
Sizes Available – 18″, 24″, 30″, 36″, 42″
Also Available in a See-Through configuration.
---
Blue Pine Split
Blue Pine Split logs were found in the bark beetle ravaged forest in Northern Arizona. The infestation of beetles left behind acres upon acres of down trees – however it created an unbelievable wood character only captured in the Blue Pine Split Collection. The deep grain pattern and gray highlights make this split look like the wood was cracked right in half in your fireplace or reverse the log to showcase the fantastic Alligator bark.
Sizes Available – 18″, 24″, 30″